Business listings in local online directories are a very important part of an overall local SEO strategy for Fuquay-Varina business owners. This week, as reported by Search Engine Land, the Local Search Association released their "Local Mobile Search Study" which surfaces some important findings. Mobile users of the internet are growing at a rapid pace and how they find local businesses is of increasing importance when developing a local SEO strategy.
The findings of the Local Mobile Search Study further reinforce the tips I shared in my post Get Found! 3.5 Local SEO Tips. You can read Search Engine Land's insights on the study in their blog post here: Mobile Growth Highlights Importance Of Comprehensive Local Strategy
Growth of Page Hits on Directories and Local Resources
This study is packed with many insights but the one I want to share with you today is this:
The percentage growth of page hits on online directories/resources from non-PC devices grew much more than overall Internet use in 2012. The share of Web traffic from non-PC devices for directories/resources rose more than 20 percentage points from 6% to 27% of all Web traffic over the course of the year. That rate is more than double the 8 percentage point growth in total Web traffic on non-PC devices.

In December 2012, nearly one in two (48%) mobile users accessed local content, up from 42% in December 2011. The figure will continue to rise with the greater adoption of smartphones: 77% of smartphone users accessed local content, compared to just 14% of non-smartphone users.
Given these findings Fuquay-Varina business owners need to evaluate their local search engine strategy and, in particular, some off page search engine optimization steps. 
Facts to Influence Your Local Mobile SEO Strategy
Mobile Access of the Internet is Growing Rapidly
Since 61% of smartphone owners and 64% of tablet users search for local products or services using their device, you want to make it easy for mobile consumers to find you. If they are frequenting directories and local resources, make sure you are listed.
55% of mobile search-driven conversions happen in one hour or less!
When consumers use their mobile device to find local products or services the time from search to buy is typically an hour or less.
Mobile Internet Traffic to Local Directories and Resources is Up, Up, Up
As the study shows, mobile searchers are relaying on local directories and resources to find what they need.  So, make sure your business is listed on as many local directories as possible.
Fuquay-Varina's Local Internet Directory
Anticipating that smart business owners would understand the benefits of being found by potential customers I built the Around Fuquay-Varina Local Directory. At this point the site is in its early stages, but the plans are to make it a deep and rich resource about the businesses, people, and events of Fuquay-Varina. As we grow the site through listings and articles about local happenings – the site will grow to become an authority and links from it will pass valuable "link juice" (internet vote of confidence) to all the listed businesses.
Get listed on Around Fuquay-Varina Directory Today – it's Free!
Of course, getting your businesses listed in as many directories as possible is always a good strategy.  Find a list of other free directories on my blog post: Quick and Easy Backlinks to Your Website.
And, if you have any questions or comments I invite you to share them below. I'll respond as soon as I am able.
About the Author
Stephen Peacock, owner of Peacock Creative Services is on a mission to optimize Fuquay-Varina business websites. If you are ready to optimize your website contact him at 919-346-3307, or reach out to him on one of the following social networks.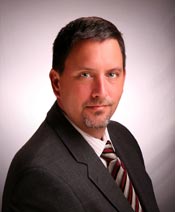 Connect on Google Plus +Stephen Peacock
Like Peacock Creative Services on Facebook
Follow @stephenpeacock on Twitter