Social media marketing is playing a larger and larger role in search engine optimization efforts these day. Likes, Shares and links to your website from social media sites can and do impact your search engine results pages.
So, it makes sense that optimizing your social media profiles for top performance is a worthy endeavor and using the real estate on your Facebook fan page cover photo is a great place to start. In an article posted earlier this week at SmartBlog.com Jim Belosic shared 6 ideas to help take advantage of Facebook's new cover photo rules. His advice is sound and if you are engaging your customers on Facebook I suggest you take a few minutes to read his ideas and see how your fan page cover image stacks up.
Follow the link below to read the full article.
smartblogs.com – Facebook launched Timeline in February 2012 and ever since, Facebook has had strict rules for business pages and their cover photos. The photos couldn't contain calls to action, price or purchase information, contact information or references to Facebook features. You were limited to posting just picture — so you had better be creative.Well, times have changed and now business owners can (almost) forget those rules.
If you are not sure where or how to start optimizing your Fuquay-Varina business website for better results, then request your free SEO audit today. We'll not only help figure out where to start – we'll show you how to do it.
About the Author
Stephen Peacock, owner of Peacock Creative Services is on a mission to optimize Fuquay-Varina business websites. If you are ready to optimize your website contact him at 919-346-3307, or reach out to him on one of the following social networks.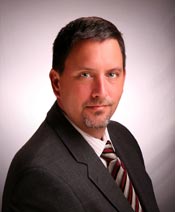 Connect on Google Plus +Stephen Peacock
Like Peacock Creative Services on Facebook
Follow @stephenpeacock on Twitter