An internal linking strategy is an important component of overall search engine optimization that Fuquay-Varina business owners should plan and implement with their webmaster. Internal links help direct both human visitors and search engine spiders from one page on your site to related pages on your site.
Using internal links you can help boost the visibility of new landing pages or blog posts by linking to them from your established authority pages.
Internal Link Strategies for SEO
Here are two articles from recognized leaders in search engine optimization. They are complimentary but slightly different takes on the importance of an internal linking strategy.  I'd suggest you take time to read them both.
searchengineland.com – It's not the first thing you think of when you hear "link building." It's definitely not the sexiest aspect of link building. But, I'd argue it's among the most important components of a solid link building strategy.That's right, folks: today we're going to chat about internal linking.Cue the communal groan.It's okay! I'm not going to talk about anchor text. Instead, we'll dive into how to set up a logical internal linking strategy, as well as some of the more technical aspects to keep in mind when it comes to your internal linking.

HubSpot – Great content and attracting inbound links are major elements of your SEO strategy. If you've created an exciting blog post or ebook, you'll naturally want to work on making sure that you are driving as much traffic to it as possible. Part of that strategy should always include internal linking, and understanding how the other pages of your website can contribute value toward your new page.
As always, if you have questions or would like to discuss link building or SEO with a local Fuquay-Varina specialist, feel free to reach out to me.
About the Author
Stephen Peacock, owner of Peacock Creative Services is on a mission to optimize Fuquay-Varina business websites. If you are ready to optimize your website contact him at 919-346-3307, or reach out to him on one of the following social networks.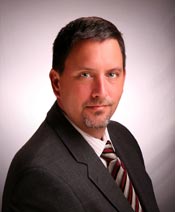 Connect on Google Plus +Stephen Peacock
Like Peacock Creative Services on Facebook
Follow @stephenpeacock on Twitter