We will not be satisfied until every business website in Fuquay-Varina is well optimized and on page 1 of Google search results!
We are going to roll up our sleeves and get down to business to ensure that the great businesses at the heart of our small town enjoy big successes online. We are off to a good start already, but there is still much to do.
How We Are Going to Optimize Fuquay-Varina
Creating and sustaining growth and success is never an easy task to take on alone, that's why we are glad to partner with so many smart business owners to make it happen. Here's how we see it happening:
Step 1 – Provide Expert SEO Insights
Our founder Stephen Peacock will continue to leverage opportunities though the chamber of commerce to provide free or low cost seminars to business leaders in Fuquay-Varina. Sessions will be typically be 1 hour and scheduled at convenient times. Contact us if you'd like to schedule a free one hour presentation at your office.
In addition, we will be posting articles here on our Fuquay-Varina SEO blog  from time to time offering search engine best practices and expert opinion free of charge. You don't even have to call us – just use the knowledge we share to improve your business results.
Step 2 – Offer Free SEO Audits
If you have an under performing website and would like to learn if it could get better results – contact us for a free  SEO audit today. In short order we will investigate what SEO elements are working on your website and which ones could be improved. You'll get a complete report and a cost estimate for the work.  You can decide to work with us or take our audit report and estimate and shop around.
Step 3 – Design Search Optimized Websites for Fuquay-Varina Businesses
Small business tend not to have the largest marketing budgets and money that is spent needs to show a return on the investment. We understand that.  We can work with you and your budget to build a cost effective, search optimized website. We can start small and grow as your budget permits all the while sharing hard data that demonstrates the value of your website to your business.
Step 4 – Provide a Free Tool to Boost Online Visibility of Fuquay-Varina Businesses
Around Fuquay-Varina is a online local business directory and blog. We are offering local businesses free listings which will pass strong 'link juice' back to their websites. The blog will feature articles about local businesses, events and other happenings which will include other valuable links. The site encourages visitors to find, rate, and share adding an important layer of social engagement.
Business and event listings on Around Fuquay-Varina are now and forever free!
Attract More Customers!
What does this mean for you? Well, the bottom line is MORE CUSTOMERS. Get started today – claim your free SEO Audit and list your business on our local directory. Check out the blog and get optimized!
About the Author
Stephen Peacock, owner of Peacock Creative Services is on a mission to optimize Fuquay-Varina business websites. If you are ready to optimize your business contact him at 919-346-3307, or reach out to him on one of the following social networks.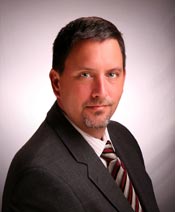 Connect on Google Plus +Stephen Peacock
Like Peacock Creative Services on Facebook
Follow @stephenpeacock on Twitter