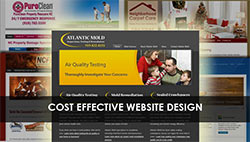 The team behind Optimize Fuquay-Varina offers cost effective web design for businesses and individuals that are search engine optimized from the start. Sure, we can and have vastly improved the performance of websites created by other designers, but if your just getting started we'll get you off on the right foot at an affordable cost.
You need more than just a professional and attractive website, you need one that is search optimized so you can be found for the products and/or services you provide!
SEO Web Design with WordPress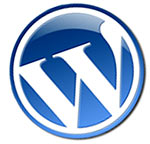 Almost all the websites we design these days are developed on the WordPress content management system or CMS. WordPress is free, stable and used by very successful companies including The New York Times, CNN, Reuters, Mashable, GM, UPS and many others. What makes it so popular is it's flexibility (it can look like almost anything), its extensiblity (adding expanded functionality via plugins), its ease of use (you'll be able to update your website yourself), and its powerful search engine optimization features (which means your new website will bring you new business)!
And because it is free means we can save you some expense when it comes to creating your new, search engine optimized website! It's a win – win if you ask us.
So, What Does It Cost to Design a Website?
That's a very good question! The cost of designing a website is determined by a number of factors including:
The functions the website needs to perform
How many pages of content you want to create
If you provide the text and images or if we need to create those ourselves
To determine the answers to those an other questions we offer a free one hour website design consultation so we can understand your needs and goals and provide you with an accurate price quote.  Request your web design consultation now!
Fuquay-Varina Web Design Gallery
Here are just a few of the search engine optimized websites we have built for businesses in Fuquay-Varina and across the country. Yours could be next!
This slideshow requires JavaScript.
Get Started On Your New Website Design
If you are ready to get started on a new website design for your Fuquay-Varina business or have questions about the process we encourage you to call us at 919-346-3307 today. You may also request a website design consultation using this form.