Google has long advised that webmasters can help improve the ranking of their site by getting quality inbound links, recently they changed their SEO advice.
Now, Google's advises us to build high-quality sites that users want to visit and share. That's a significant change and the focus in the word 'share' is intriguing.
I have written in the past about the interesection of social sharing and SEO – Google ( with its Google+ layer on top of search results) seems to confirm that social sharing is an important ranking factor now and for the foreseeable future. (Well, at least until someone figures out how to game that system.)  It also makes a compelling case why having an active Google+ profile is a must for small and large businesses alike.
I learned of this shift on a blog post on Search Engine Land.  You can read an excerpt below or click the link to read the full article.
searchengineland.com – Google has quietly updated the rankings article within the Google Webmaster Help documentation. The change is to keep Google consistent with their general change in messaging that content is what webmasters should focus on, not links.Previously, the article had a line that read:In general, webmasters can improve the rank of their sites by increasing the number of high-quality sites that link to their pages.
Personally, I've always advocated that small business in Fuquay-Varina, and beyond, should build high quality sites with original and engaging content.  I've also encouraged social sharing of that content. Now, more than ever, it seems to be one of the best strategies to improve your search engine results. Besides, link building can be a tedious and difficult job.
Google's Matt Cutts Video
In a recent installment of his regular webmaster videos, Google's Matt Cutts responds to the question of the top 3-5 mistakes webmasters make he talks about compelling content.
Backlinks Still Important
While compelling content that users want to visit and share is important, there is nothing here to tell me having links is something you should stop thinking about. Matt simply suggests thinking first of your visitors, their experience and how they engage with your content. Link building is still important – but it is not the top priority any more (if it ever was for you previously).
About Our SEO Expert
Stephen Peacock, owner of Peacock Creative Services is on a mission to optimize Fuquay-Varina business websites. If you are ready to optimize your website contact him at 919-346-3307, or reach out to him on one of the following social networks.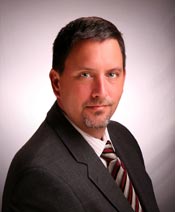 Connect on Google Plus +Stephen Peacock
Like Peacock Creative Services on Facebook
Follow @stephenpeacock on Twitter