Optimize Fuquay-Varina is powered by Peacock Creative Services a local internet marketing company with search engine optimization expertise and proven results.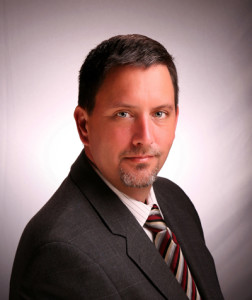 Since he moved to Fuquay-Varina in 2008 our founder Stephen Peacock has been an active member in the community.  He joined the Fuquay-Varina Chamber of Commerce and began volunteering on their marketing committee in March 2008.  In April 2009 he was elected to the Chamber's Board of Directors and as Chair of the Marketing Committee.  For the past 5 years he has dedicated himself to strengthening the chambers online success as well as more than 50 local small business websites.
Through Chamber events Mr. Peacock has shared his knowledge through a variety of free seminars to members and the general public on search engine optimization, social media marketing, and internet marketing.
Staying Abreast of the Changing SEO Landscape
Mr. Peacock stays abreast of the changing landscape of search engine optimization through participation in the highly regarded Raleigh SEO: What You Need to Know Meetup and by monitoring the daily blog feed of sights such as Search Engine Land, SEO Book, SEO.moz, and MattCutts.com who is currently the head of Google's Webspam team and a UNC – Chapel Hill Alum.
Local Search Engine Optimization Results
Through the internet Peacock Creative Services has helped customers across the country, but Mr. Peacock's passion is working with businesses in his local community. He's been fortunate to help many local business get found online and increase their bottom line. Here are a few testimonials from past customers.
We hired Stephen after realizing there was so much to SEO optimization that we just didn't understand. Stephen was quickly able to get a handle on why we had such poor rankings and immediately developed a solution that in a short amount of time began paying off. Stephen's knowledge and customer service turned a very confusing and overwhelming problem into a very manageable and rewarding endeavor. My only regret was not hiring him sooner!

Mike Cole – Amazing Studios
Stephen Peacock is a true master of Internet marketing. Stephen listens to business owners and managers to understand their business before recommending solutions. His knowledge, experience, and skill in search engine optimization (SEO) and social media marketing is amazing. Stephen continually updates his knowledge by participating in many groups including the SEO meetup group.  His recommendations have dramatically improved my web site traffic, increased my conversions, and reduced the amount of time I need to dedicate to Internet marketing. If you have the opportunity to let Stephen help you with your web development and Internet marketing projects, you are very fortunate.

Lawrence Harte – QIC Learning
I hired Stephen Peacock to assist with building a website and search engine optimization (SEO) for our new service business. Stephen was referred to me and after our initial meeting, I knew without a doubt he was the person I needed. Initially I was just hoping to find someone really good to build the website but soon learned that Stephen could bring much more to the table. Stephen's experience and expertise in many areas of business development has been been very instrumental in assisting me with getting the company off the ground.

Bart Baxley – Neighborhood Carpet Care
Get Optimized Fuquay-Varina!
We love our home town of Fuquay-Varina and the many businesses that make it unique and inviting.  We want you to succeed! Now is the time to see what search engine optimization can do for your bottom line and you have nothing to lose! Contact us today to request your FREE SEO Audit & Price Quote.