Content marketing has seen a huge growth as Google updates focus on delivering quality and relevant results, but what does this mean for Fuquay-Varina businesses?
As the SEO landscape continue to shift it is becoming increasingly important to understand not only how content, SEO, and social media impact search results but also the synergistic relationships between them. Content, whether in blog posts, videos, infographics, or other images are exploding across the internet. Social media sites bombard us daily with more an more content. Small businesses can be overwhelmed and not sure where to start.
I'll tell you where to start! First, get good solid information from accepted experts like those at Search Engine Land, then talk with a local expert to help you develop a strategy for your business.
The article linked below provides key insights on the intersection of content marketing, SEO and how they together with Social Media can help position you for growth. Read it through or give me a call and we can discuss it together.
HOW CONTENT DRIVES SEARCH & SOCIAL SYNERGY
searchengineland.com – Today, many a search marketer lives in a world driven by Pandas and Penguins. SEO as we used to know it has changed forever.As Google shifts its focus to quality and relevancy, content marketing adoption has soared. It is no coincidence that the increasing focus on content marketing closely follows the significant Google algorithmic changes aiming to give users a better search experience.Google Trends chart for the key phrase [Content Marketing] — interest has taken off since February 2011, when the Panda update was rolled out.
About Our SEO Expert
Stephen Peacock, owner of Peacock Creative Services is on a mission to optimize Fuquay-Varina business websites. If you are ready to optimize your website contact him at 919-346-3307, or reach out to him on one of the following social networks.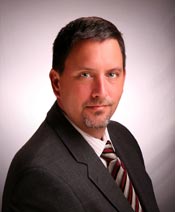 Connect on Google Plus +Stephen Peacock
Like Peacock Creative Services on Facebook
Follow @stephenpeacock on Twitter