The internet is where people go to find local businesses, in fact a 2012 study found that approximately 43% of Google searches are local.  When considering mobile devices that number jumps to 61% for smartphone users and 64% for tablet users according to the Localeze/15miles Fifth Annual comScore Local Search Usage Study. Bottom line from Google: 97% of their users across mobile, PC, or Laptop search locally – typically within 15 miles of their location.
Businesses in Fuquay-Varina want to be found for their products and service online and we can help. These local SEO tips will improve your position in search engine results pages in your service area. Over the last five years I've talked with a lot of local business owners and when we talk about goals most all say, "We want to be number one on Google." Getting to number one takes a bit of work and a solid understanding of what factors help you get there. But, using the following tips will do a lot to get you going in the right direction.
Step 1: Build a Professional, Optimized Website
The chance of your Fuquay-Varina business being found in search results is greatly enhanced by having a professional looking website that is optimized for products/services and local area.  Your website should be attractive and easy to navigate.  Make sure there are clear "Calls to Action" (what you want visitors to do) such as 'Call Now,' 'Download Ebook,' 'Buy Now!'
To strengthen the likelihood of your page to be shown for a local searches also do the following:
Optimize each page for one product or service
Included your local phone number near the top of the page as text, not an image
Include your local address on the page – this can be in the footer or sidebar
Include the product/service name + town served in the page title and meta description
Write minimum of 250 words on the page and weave in your product/service + location several times, but don't over do it or you'll seem spammy
If you need help with your Fuquay-Varina business website design contact us.
Step 2: Create a Mobile Version of Your Website
Since 61% of smartphone owners and 64% of tablet users search for local products or services using their device, you want to make sure your site displays well in those devices. In some cases your basic website will do just fine, but consider this: A recent study found that 55% of mobile search-driven conversions happen in one hour or less! Mobile users on the go are looking for NOW or very soon.  What that means for you is your mobile website needs to answer their needs and include a strong call to action right at the top of the page.  Hence, you may need to set up a web page or pages that address the needs of on the go prospects.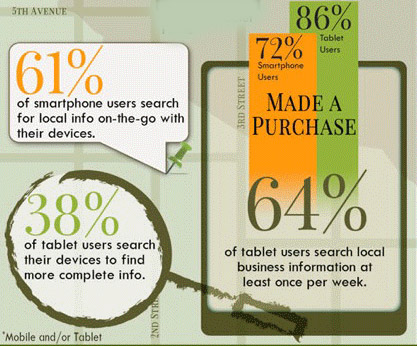 Step 3: Claim & Optimize Your Google+ Listing
In May 2012 Google converted all Google Places listing to Google+ listings if you haven't claimed yours yet, or haven't updated it in a long time now is the time to do so.  Once you've built the page and entered all the address, phone number, website and other information make sure you 'Verify' the listing with Google.  They will send you a postcard with a pin number you will then enter on your page.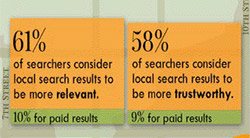 Once verified your business will begin to show up in the local business listings Google provides and you pin will show on their map.  Studies show that 61% of users found local search results to be more relevant than paid ads while 58% found them to be more trustworthy.  So, make sure you show up!
Here's your .5 Local SEO Tip
Don't stop there! Build profiles for your business on as many directories as you can. There are many free ones, but definitely get listed on Bing, Yahoo, Yelp, and Merchant Circle.
Also, I strong suggest you consider a local directory such as Around Fuquay-Varina which focuses on your town will certainly help!
So, there you go, 3.5 tips to get you started with your local search engine optimization efforts. I'll post more tips in the future, so stay tuned.
If you have any questions or comments, let me know in the comment section below.
About the Author
Stephen Peacock, owner of Peacock Creative Services is on a mission to optimize Fuquay-Varina business websites. If you are ready to optimize your website contact him at 919-346-3307, or reach out to him on one of the following social networks.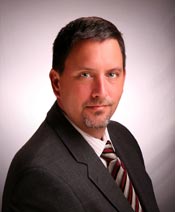 Connect on Google Plus +Stephen Peacock
Like Peacock Creative Services on Facebook
Follow @stephenpeacock on Twitter