Launching your website is just the beginning – I liken it to opening day in baseball, there is still alot of work to do after that first game. In my presentation on Google Analytics for Business Owners at the Digital Marketing for Business Conference in Raleigh last week I offered a simple process for ongoing website improvement. Check out the presentation, I promise you it is a simple and effective way to measure how your SEO and other efforts impact website performance and ultimately, goal conversion.
Today I saw this article from search engine land that outlines 7 landing page tests you can run tomorrow.  Or if your a quick study you could test them today I suppose. Either way, you going to have to have Google Analytics installed and working to measure the results of the test. Click the link below to read the full article.
And remember, optimizing your site's performance is an ongoing process – test, measure, test again, measure some more.  Rinse, repeat!
searchengineland.com – For many years, I've been participating in sessions/panels in which I critique PPC landing pages volunteered by audience members. As crowds go wild for this type of session, I've decided to use this space to focus on effective landing page elements and provide several examples thereof.#1 Use Credibility IndicatorsInclude credibility indicators on your landing page such as testimonials, reviews, awards, social media information (Facebook likes, number of tweets, etc.
About the Author
Stephen Peacock, owner of Peacock Creative Services is on a mission to optimize Fuquay-Varina business websites. If you are ready to optimize your website contact him at 919-346-3307, or reach out to him on one of the following social networks.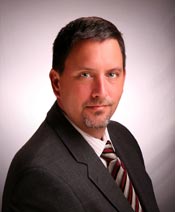 Connect on Google Plus +Stephen Peacock
Like Peacock Creative Services on Facebook
Follow @stephenpeacock on Twitter